I finally broke down and went to the craft store to find something to make a wreath out of for my front door. I had seen another tulle wreath on one of the crafty blogs I followed and once I saw that tulle was just over $1/yd I decided to go for it. The whole wreath was about $10 because I already had the huge spool of ribbon. All I purchased was tulle and the wreath form. Do you want to make one yourself? Here's how I did it…
You need 2 yards of each color tulle and one metal wreath form.
Cut the tulle into 2″ by 9″ strips
Take 2 strips at a time of varying colors and fold in half.
I did red/yellow, yellow/orange, then orange/red.
Put the loop around the wire then back through itself.
Pull it tight. Repeat all the way around on the first two rows.
3 hours later you have the wreath covered in tulle.
Take a long strip of ribbon and put it under the first wire and
over the second wire. Weave your way through.
Keep weaving for the whole section.
Once you have two sections done, tie the ends in a knot.
Use the remaining ribbon to attach to the door!
I love the contrast of the brown ribbon.
Beautiful! Perfect for any season – just change the colors!
If the wreath didn't take so long I'd make this for all of the seasons. Maybe I'll make a white, navy and silver one for winter and a pretty one for spring. We'll see how ambitious I become!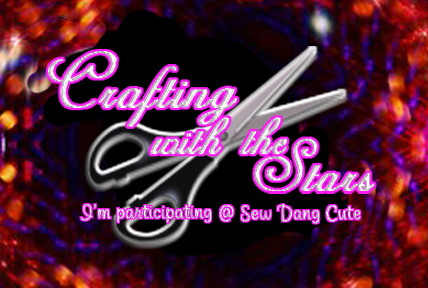 _______________________________________________________________________